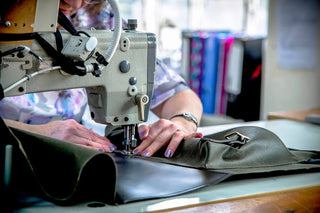 Bespoke, custom orders, cases & covers for bulk orders
Please contact us with your designs for any bag, case or cover for your equipment, and we can discuss a minimum quantity.

We will carefully work with you to create your perfect bag
sales@carradice.co.uk
WE HAVE DECADES OF EXPERIENCE MANUFACTURING A WIDE VARIETY OF PRODUCTS FOR CUSTOMERS IN MANY DIFFERENT SECTORS INCLUDING:
• Agriculture • Camping • Catering • Couriers • Cycling • Electronic instruments • Medical • Military • Promotional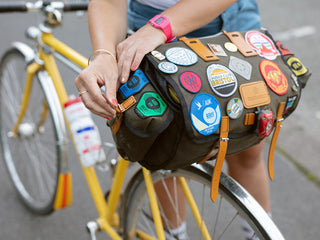 Bulk order cases we can make
We specialise in soft bags, cases and covers especially:
• Sewn products
• Applications requiring hard wearing materials for constant use
• Reinforced solutions by using a range of materials making them shockproof and suitable for constant use in hostile and challenging environments.
• Carrying systems: belts, carry cords, harnesses or straps.
The range of bags, cases and covers we make regularly:
• Backpacks, Satchels
• Belts, Harnesses and Straps, belts
• Cases with leather features
• Electronic device cases – phones, PDAs
• Industrial equipment or kit
• Laptop and tablet cases
• Medical bags and carrying straps
• Outdoor swimming cases
• Padded bags and covers
• Panniers, saddlebags and any kind of bicycle bag or cover
• Pencil Cases
• Totes in a variety of materials
• Waist packs or bum bags
Manufacturing Methods
Our wide range of machinery means we can make cases, covers and bags with:

• RF or High Frequency Welding
• Sewing
• Vacuum Forming
MATERIALS WE USE
We stock a wide range of materials including:
• Buckles • Cordura • Eyelets • Linings • Polyester • PVC • Reinforced plastics and nylons • Straps • TPU • Velcro • Waxed cotton duck • Webbing • Zips
Recycled materials for sewn products are available depending on availabity.
We can order in materials in the event we have nothing suitable in stock.
PROMOTIONAL BAGS
We have experience of making Promotional bags for more than 30 years.
Apart from a wide range of products we can also provide:
• Bespoke Retail Packaging
• Hot foil printing
• Silk screening

We require artwork [as a PDF] to size and position required with colour match with either a PANTONE RAL or CMYK reference