About UPSO Recycled Truck Tarp Bags
Each bag is individually cut out from recycled truck tarp and made up with recycled fire hose to give the user a totally original bag. The bag shown when you select your variation is the actual bag you will receive and no two bags are the same.

Our bags will have marks and blemishes consistent with the tarp's previous life on the road; that's what makes them completely unique.

Truck tarp is a really strong vinyl coated mesh fabric, which is tear-resistant and rugged against everyday knocks and scrapes. The material itself is waterproof and wipe-clean, but prolonged strong rain may penetrate where we sew the seams. If you want to improve the waterproofing you could use a seam-sealant.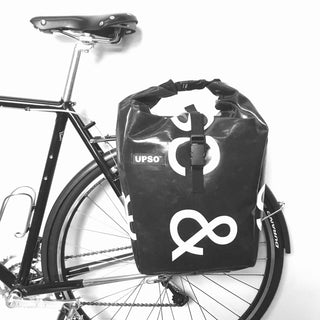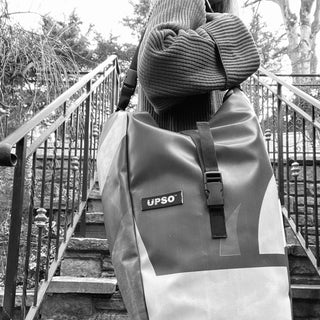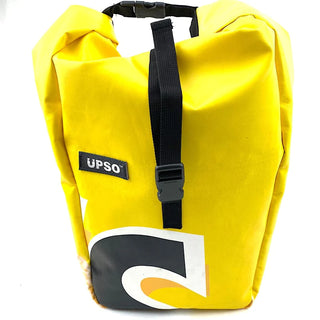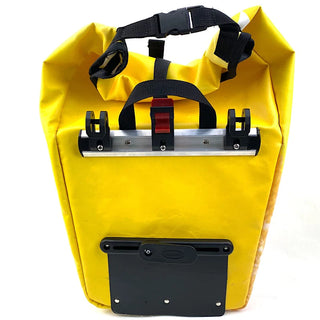 Getting truck tarp back on the road!
The Potters Pannier is robust and straightforward. Its roll top design allows varying load sizes and keeps your stuff dry. It has a substantial shoulder strap so it can also be carried comfortably off the bike.

It fixes onto your bike with the Quick Clip Pannier Fixing System from Carradice. This system has a quick release mechanism which holds the pannier very securely when riding yet means the pannier can be on and off the bike quickly and easily at the beginning and end of your journey.